(Range) Slider
Do you want to show a slider in your Gravity Form? This is the way to do it. Simply add a slider and decide how to show it: what is the maximum (in currency, or number) and minimum and which steps can they make.
Enabling Slider

The Advanced Number Field add-on allows you to show a Gravity Forms Number Field as slider.
You can define a Minimum and Maximum Range for the Slider
You can define the Range Step (the intervals).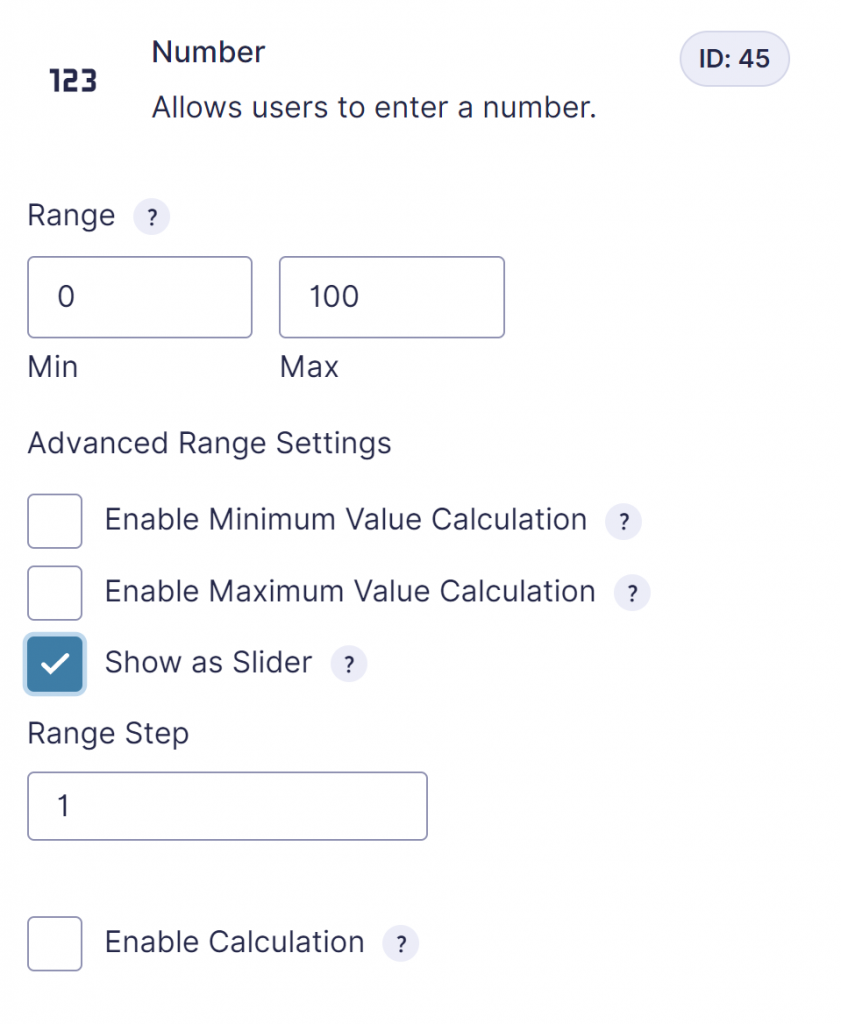 Showing slider value real-time
You can use this little snippet to show a real-time number while scrolling through the range slider.
<span id="slidernumber"></span>
jQuery(document).ready(function($) {
	$(document).on('input', '#input_15_1', function() {
		$('#slidernumber').html( $(this).val() );
	});
});