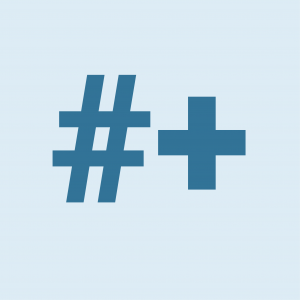 ADD-ON ADVANCED NUMBER FIELD
Extra rounding, range calculation and custom unit options for Number Fields.
Coming soon…
Provides functionality to the Gravity Forms Number Field, like rounding or only absolute numbers, fixed point notation up to 5 decimals, range calculation, custom units like % or m2, show as slider.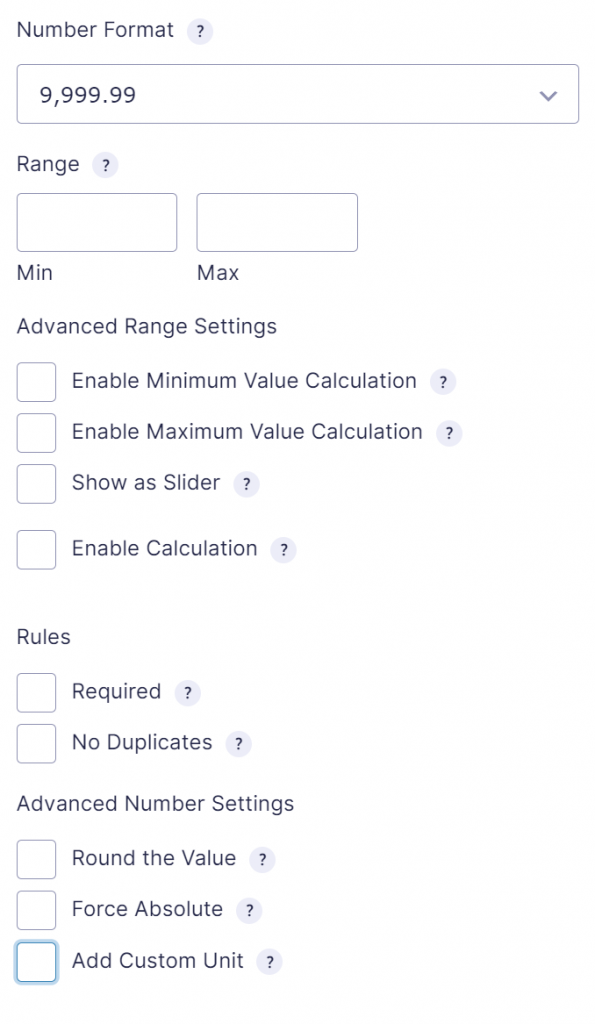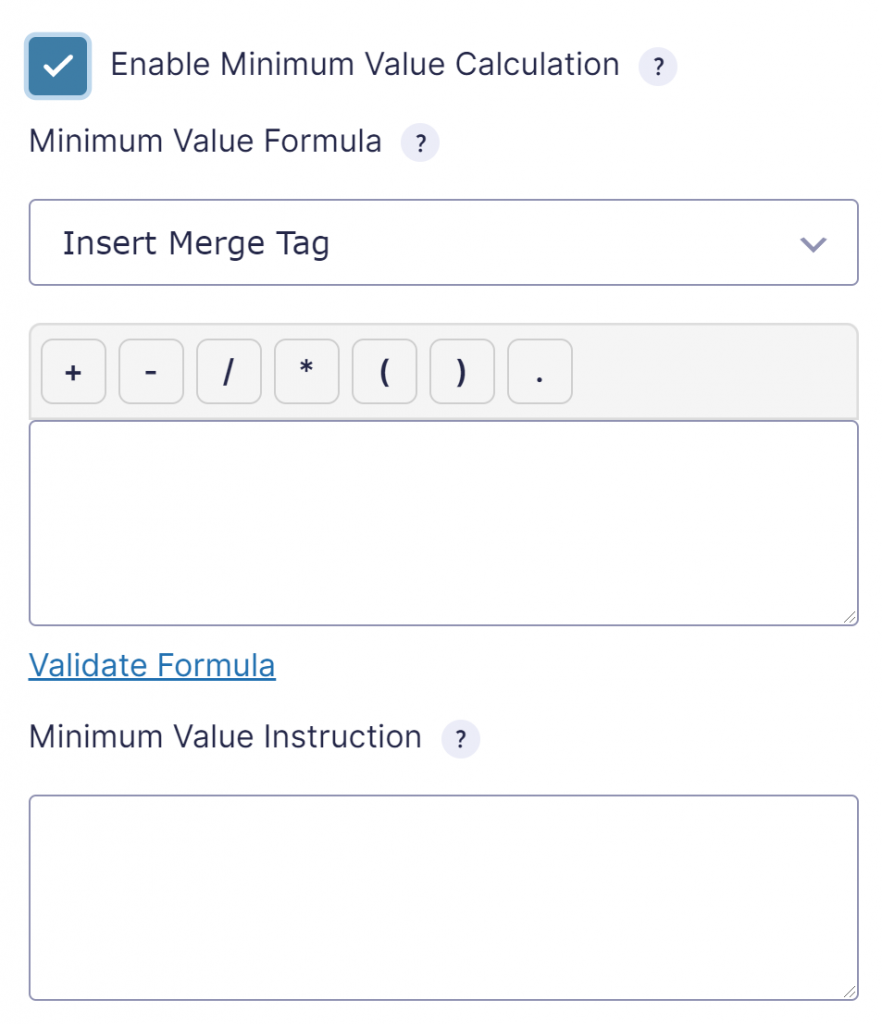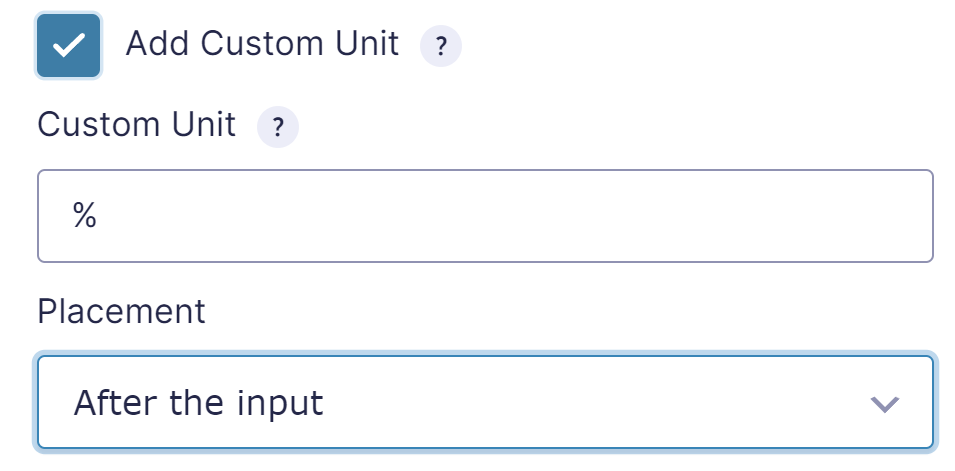 Features
Rounding numbers
Rounding the value inside the Number Field up to 5 decimal places.
Rounding method
Decide which direction to round the value: Round (up or down), Ceil (rounding up), Floor (rounding down).
Force absolute numbers
Only allows absolute numbers to be filled in in the Number Field.
Add Custom Unit
Add a custom unit to the Number Field, like percentage (%) or square meters (m2) and decide on placement: before the input or after.
Enable Maximum or Minimum Value Calculation
Do calculations to define what is the Minimum and Maximum validation of the Number Field.
(Range) Slider
Turn a Number Field into a (range) slider.