Do you need a Date field in your Gravity Forms list column? No need to look further, the GravityWP – List Field Date Format add-on does just that: it allows you to turn a list field column into a Date Field.
Making Gravity Forms List Field Column a Datepicker
With GravityWP – List Datepicker it's easy to show a calendar datepicker in a Gravity Forms List Field column. Just enable Datepicker for one or more List Field columns, set the Date Format, choose if you want to show the Calendar Icon or not and set a Default Date if needed.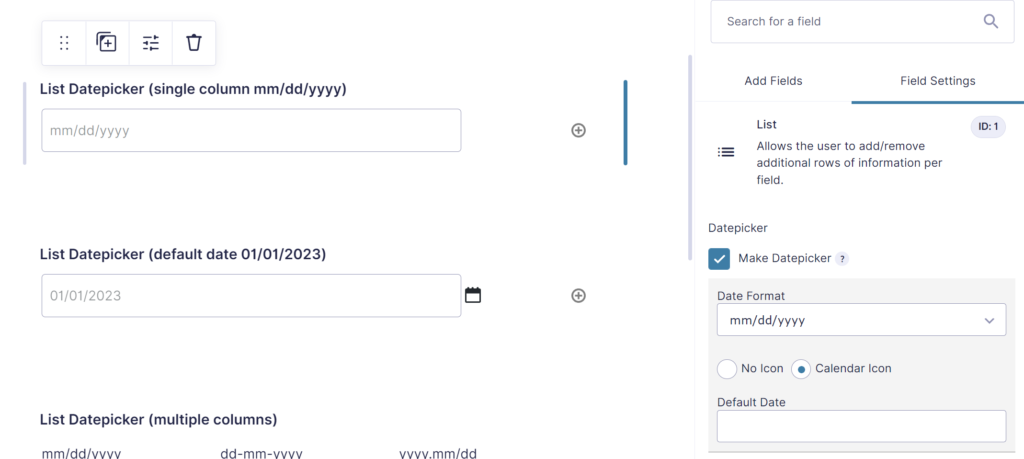 Choose Date Format
You can choose the Date Format you want to use inside the selected List Field Column.
Available formats are:
mm/dd/yyyy
dd/mm/yyyy
dd-mm-yyyy
dd.mm.yyyy
yyyy/mm/dd
yyyy-mm-dd
yyyy.mm.dd
Setting a Default Date
It's possible to set a Default Date.

Original plugin has been closed
This original plugin has been closed as of May 7, 2019 and is not available for download. This closure is permanent. Reason: Author Request. See here the page on WordPress.org.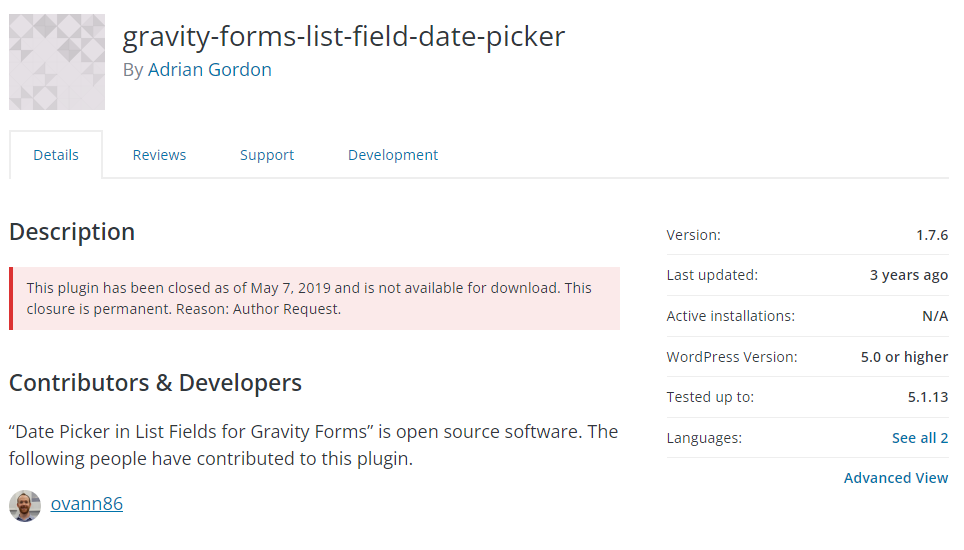 Our Premium Add-ons for
Gravity Forms
Read more tutorials about GravityWP BV
GravityWP develops add-ons to collect and manage your data better.
All tutorials GravityWP BV