You want visitors or users to rank different answers (set them in a specific order)? The survey Add-On for Gravity Forms makes that possible. You can give different options and ask your visitor to rank them a certain way, for example the best highest and the worst lowest.
Survey Add-on
The Star Rating field is available after you install the Survey Add-on from Rocketgenius.
How to add the Ranking Gravity Forms survey field?
You can easily add a Gravity Forms 'Survey' Field to your form, once you installed the plugin. After selecting it, make a choice for Survery Field Type: 'Rank'. You can order it the way you want. Just try and see how it works.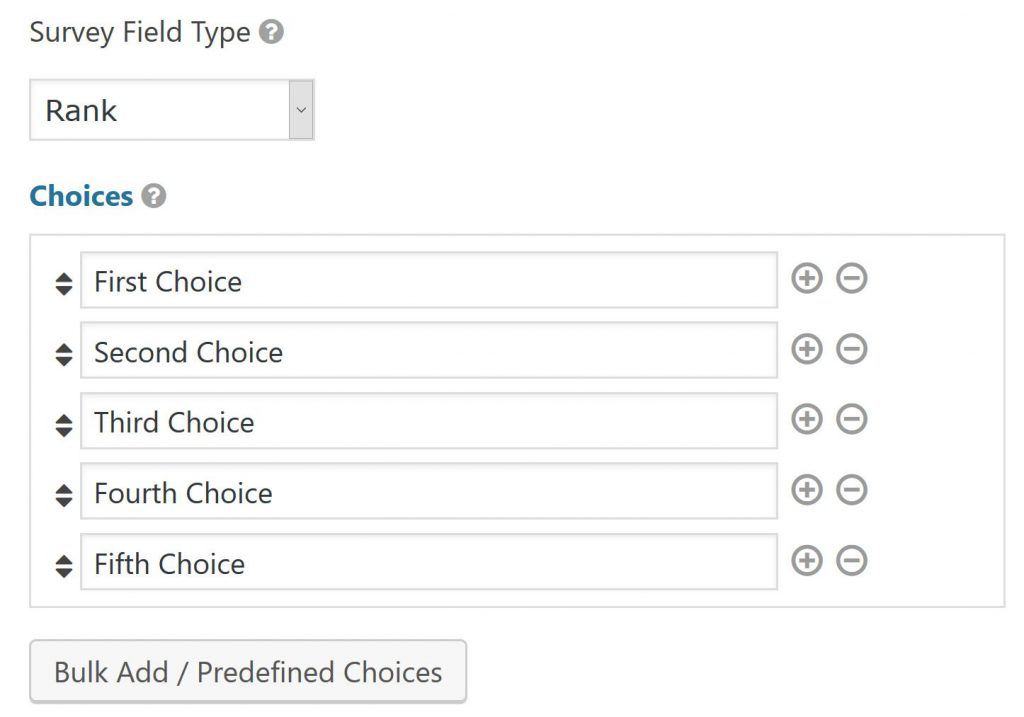 Adding pictures (images) to Ranking Question in Gravity Forms
This works the same as inserting images in Radio Buttons and Checkboxes.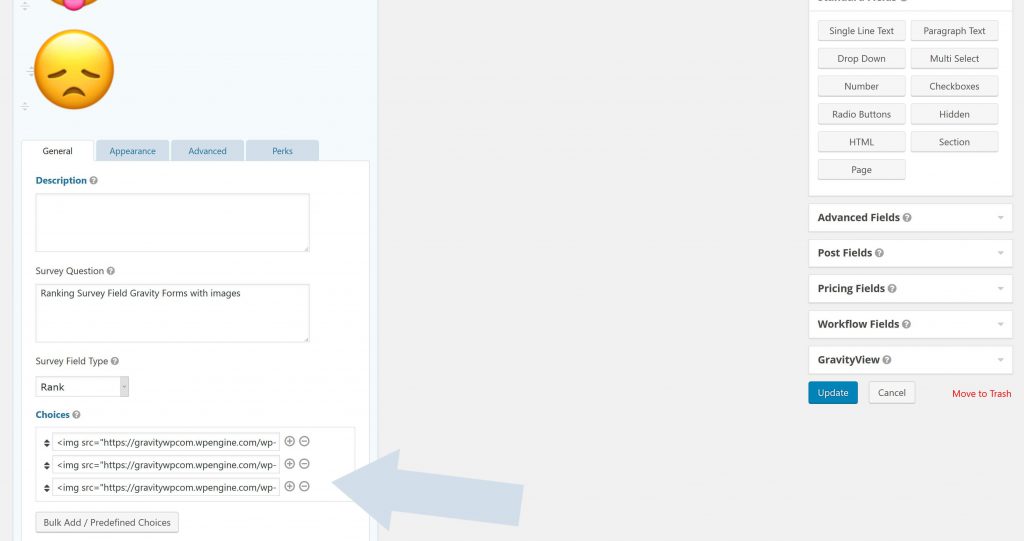 <img src="happy.png" alt="Happy"></img>
<img src="crazy.png" alt="Crazy"></img>
<img src="sad.png" alt="Not happy"></img>