With GravityView and the addon DataTables it gets really easy to export data from Gravity Forms directly to Excel. Ofcourse, Gravity Forms offers the possibility to export data in a .CSV format. But you probably also want the option to download directly to an Excel format from the front-end of your website.
Create New View & Choose for DataTables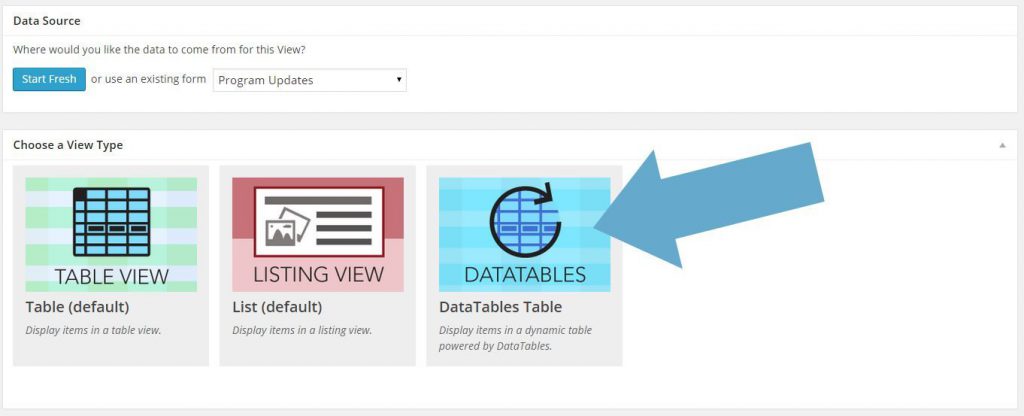 Choose the Fields you want in your View
In de Entries Fields you can choose for visible fields. These fields will also be available for download in Excel after you save the View. After selecting the columns for Excel, you can change the Label names. These new Label Names will be used as Column Names in Excel.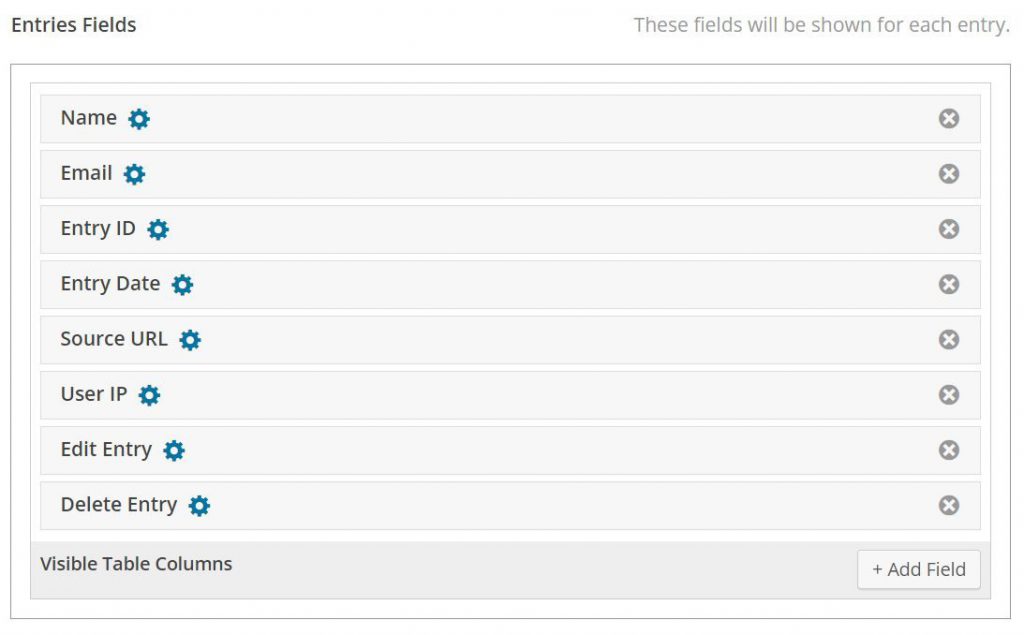 Choose Excel as one of the Download Options
On the left side of the Create View page, you have tab with DataTables Settings. Choose here under 'Display Buttons' for XLS.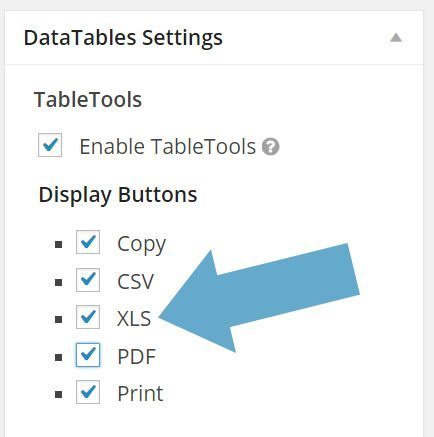 View online and download Entries to Excel
After these steps, you are ready to publish your View on your website. As you see, you have a few options to Download the data which is shown in DataTables. Click on XLS to download the visible data in Excel. If you filter the results, you can download the filtered results in Excel.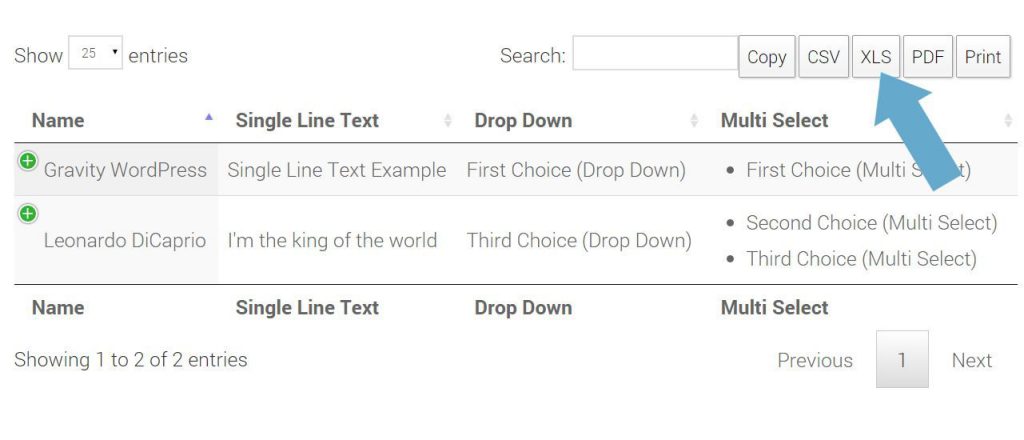 Demo DataTables
| Keyword | Avg. monthly searches | Competition | Top of page bid (low range) | Top of page bid (high range) |
| --- | --- | --- | --- | --- |
| Keyword | Avg. monthly searches | Competition | Top of page bid (low range) | Top of page bid (high range) |