Do you want to duplicate sections and multiple fields in your Gravity Forms? It will take a lot of time when you do it in the standard form builder. Bulk Actions gives you a tool to easily duplicate or clone multiple fields and whole sections.
Duplicate sections and fields in Gravity Forms
You can easily select multiple fields with Bulk Actions, pressing your command (Ctrl) key on your keyboard (or the Shift, when you want to select multiple fields that are under eachother). You can choose for the placement of the duplicated fields and sections: Top, Bottom, Inline.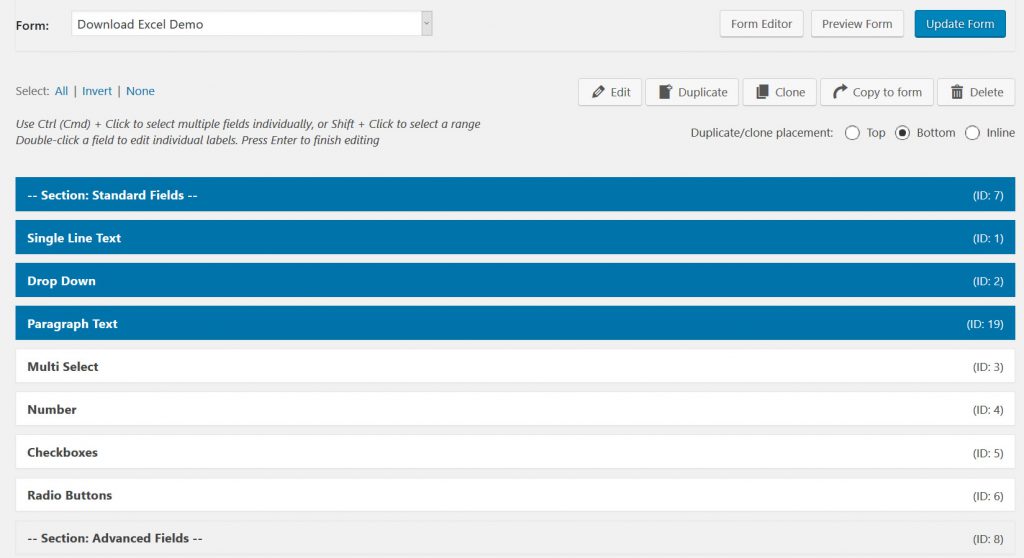 What it looks like when you duplicated the section and fields in this section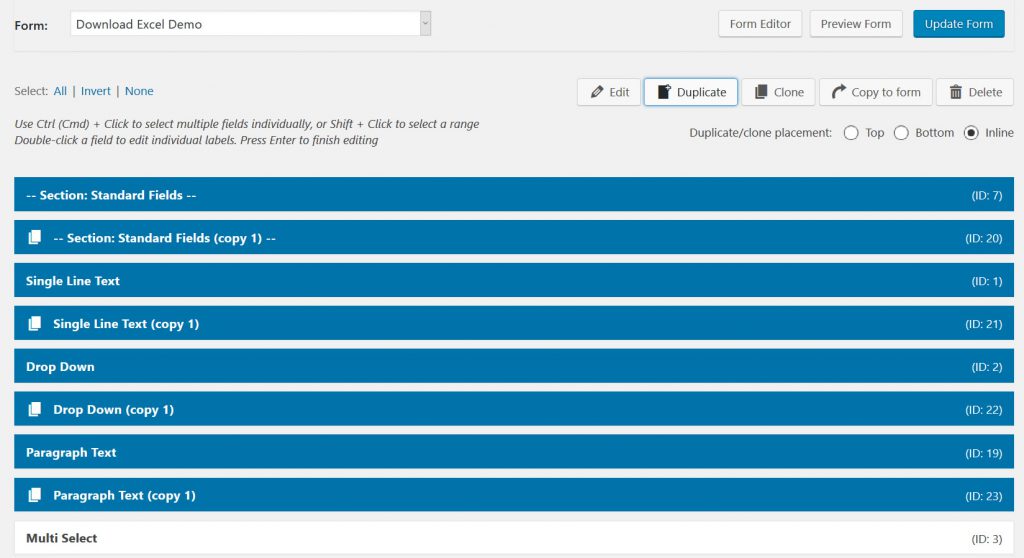 Read more tutorials about JetSloth
JetSloth develops add-ons for Gravity Forms, like a Color Picker field, Collapsible Sections, Bulk Add Fields, Image Choices, Gravity Forms Tooltips and Bulk Actions.
Visit JetSloth.com
All tutorials JetSloth