Do you want to show data from your Gravity Forms in a (complex) Bar Chart? There is only one plugin you should use: GF Chart. You can easily make Bar charts (even very complex ones) from the data visitors of your website filled in on your website.
Example Bar Chart GFCharts
Try it yourself:
How to make a Complex Bar Chart with GFChart?
Just install the plugin and make a Gravity Form with a radio button or drop down field. In the WP-admin area go to 'Forms ->'Charts/Calculations'. Add a new Chart and select the right form. You can use GF Chart with many other fields as well, but for this example, we use a Radio Button as basis.
Step 1: Design
You choose for the Bar and for the Horizontal option. There is an option to choose for where to place the legend relative to the Bar chart.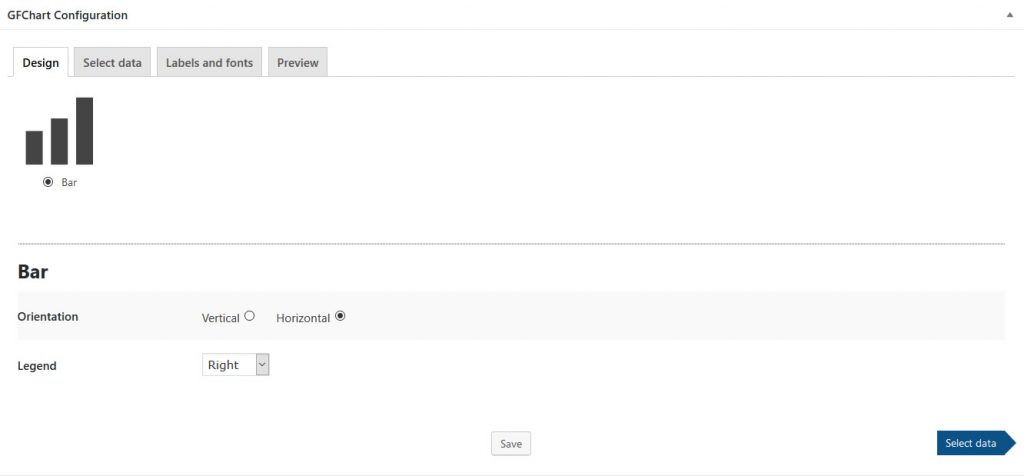 Step 2: Select Data
Which field(s) should be the basis of your bar chart? There are different options to specify, but that is not needed to go into. If you are a professional user of Gravity Forms, it's nice to have these extra options!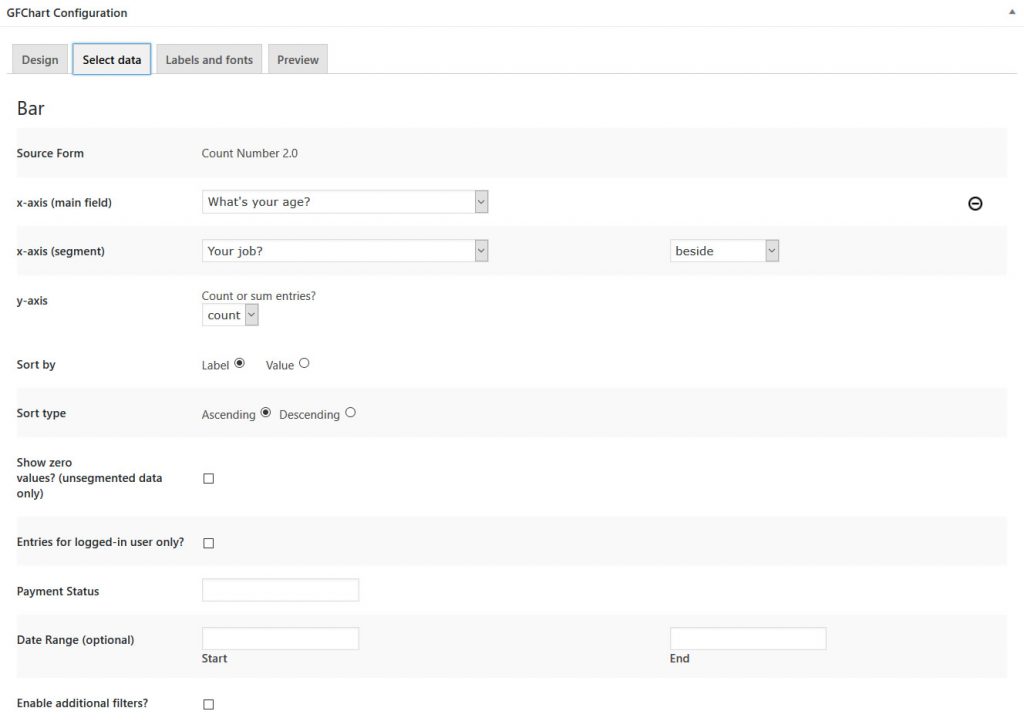 Step 3: Configuration
The Gravity Forms Charts plugin gives you some options to style your Bar Chart, like height and width.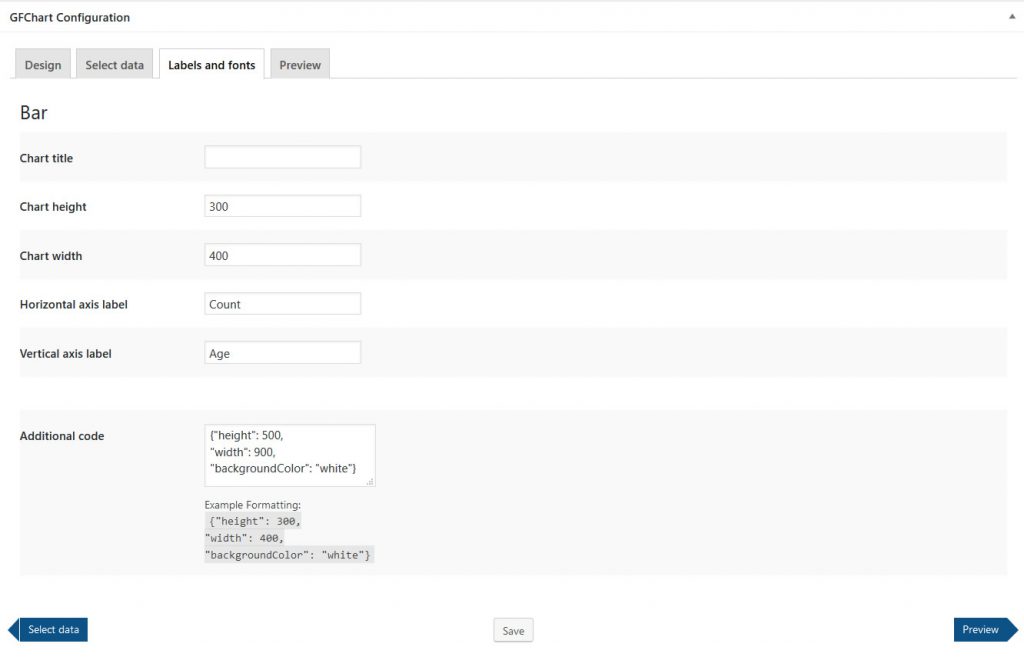 Step 4: Preview
GF Charts gives you on the spot a preview of the chart you're making. Not satisfied? Change it in the previous steps. Satisfied? Use the simple shortcode to place it anywhere on your website.