Configuring List Datepicker
With GravityWP – List Datepicker it's easy to show a calendar datepicker in a Gravity Forms List Field column. Just enable Datepicker for one or more List Field columns, set the Date Format, choose if you want to show the Calendar Icon or not and set a Default Date if needed.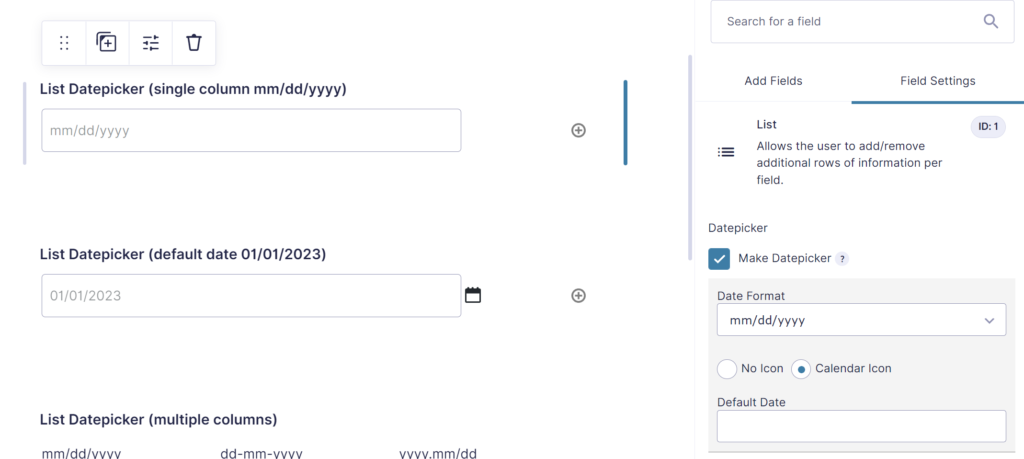 Choose Date Format
You can choose the Date Format you want to use inside the selected List Field Column.
Available formats are:
mm/dd/yyyy
dd/mm/yyyy
dd-mm-yyyy
dd.mm.yyyy
yyyy/mm/dd
yyyy-mm-dd
yyyy.mm.dd
Setting a Default Date
It's possible to set a Default Date.

Last updated: 27-10-2022